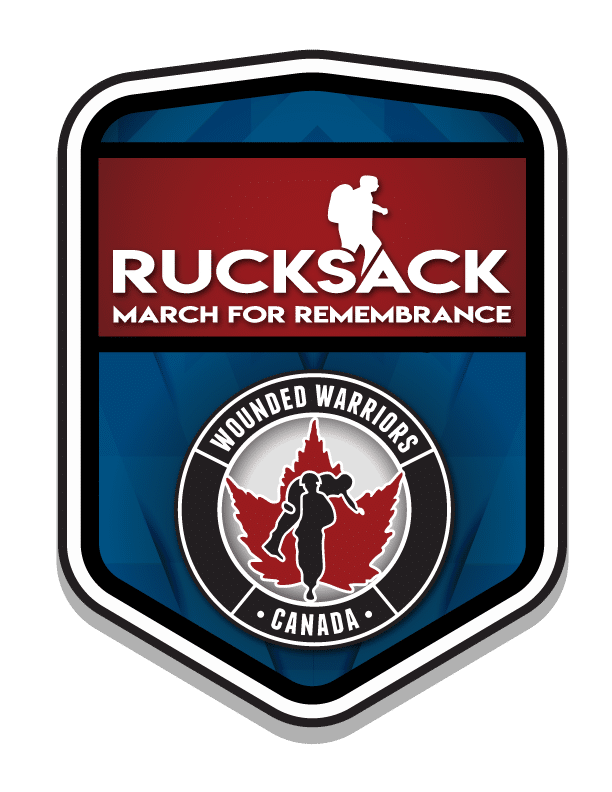 The Rucksack March for Remembrance was established to bring people from the community together with one mission in mind. This mission is to raise awareness and funding for the many Canadian military and first responder families who are fighting their own service-related battles day to day. Every year, we lose too many dedicated soldiers, officers, firefighters and paramedics to illness, injury and suicide. These struggles continue to impact families and communities nationwide and we wanted to do our part to serve those who need our help the most.
" To live in hearts we leave behind is not to die. "
– Thomas Campbell –
A rucksack march is a relatively fast march over distance carrying a load. The ability to complete loaded marches is a core military skill in many countries and is most important for infantry & special forces. Loaded marches are a key component in military training and build team work, camaraderie and resilience amongst soldiers.
As veterans and first responders, we wanted to create an event that would bring people from all walks of life together in support of Wounded Warriors Canada.
The Rucksack March for Remembrance is a 22 km Rucksack March with the suggested weight of a 22kg pack. Every year it is held in multiple locations across the country. We also offer a virtual option If there isn't an in-person march near you.
This November, we will be hosting our annual event with the goal of raising $100,000. All funds go directly to Wounded Warriors Canada and support veterans, first responders and their families across the country. We appreciate any and all support in this event.
For any questions or to host a rucksack march in your community contact:
ruck4remember@outlook.com