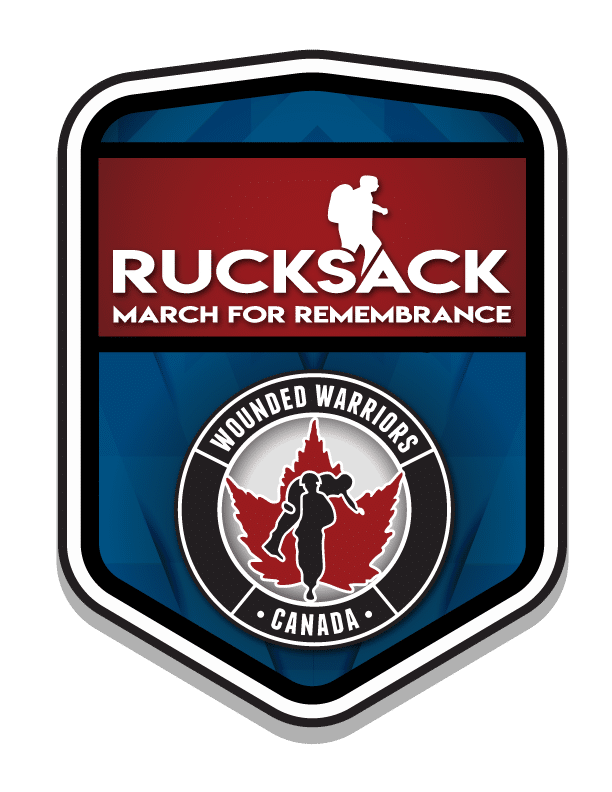 JOIN US TO SUPPORT CANADIAN VETERANS & FIRST RESPONDERS
BOLTON
October 28
8:30 am
TORONTO
October 28
8:30 am
HALIFAX
November 4
9:00 am
PETERBOROUGH
November 4
9:00 am
EDMONTON
November 4
9:00 am
WINDSOR
November 5
9:00am
CHATHAM
November 5
9:00 am
NORTH BAY
November 5
10:00am
JOIN US TO SUPPORT CANADIAN VETERANS &
FIRST RESPONDERS
TORONTO
October 28
8:30 am
BOLTON
October 28
8:30 am
EDMONTON
November 4
9:00 am
PETERBOROUGH
November 4
9:00 am
HALIFAX
November 4
9:00 am
CHATHAM
November 5
9:90 am
WINDSOR
November 5
9:00am
" We don't heal in isolation, but in community. "
– S. Kelley Harrel –
" We don't heal in isolation,
but in community. "
– S. Kelley Harrel –
The Rucksack March for Remembrance was established to bring people from the community together with one mission: Raise awareness and funding for the many Canadian military and first responder families who are fighting their own service-related battles day to day. Every year, we lose too many dedicated soldiers, officers, firefighters and paramedics to illness, injury and suicide. These struggles continue to impact families and communities nationwide and we wanted to do our part to serve those who need our help the most.
We are a group of Canadian Veterans, First Responders and Active Duty Soldiers who are working together to create a supportive, vibrant and healthy community.
Our mission is to band together as brothers and sisters while we raise awareness for those who most need our support. In order to raise awareness, we work together within our community and gather for fundraising events throughout the year that support organizations such as Wounded Warriors Canada.
If you are on Active Duty, or a Veteran, First Responder, friend or family member, we would love for you to join us at our annual Rucksack March for Remembrance as well as our many community based events throughout the year.